144#47/49/51 Limited Edition 15-panel Black Track Chainring (144BCD//47/49/51-Tooth)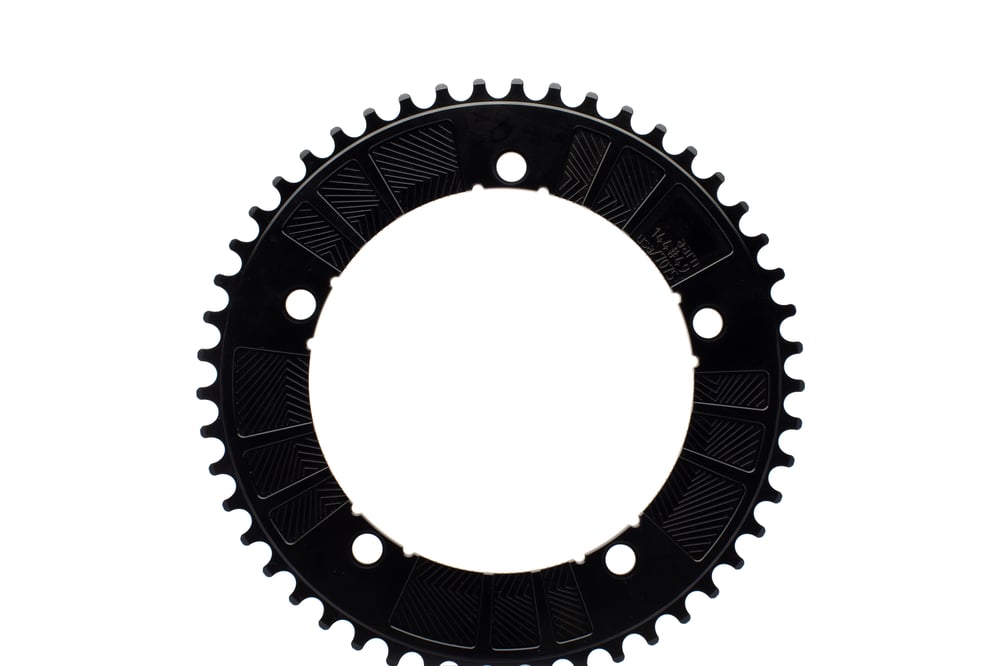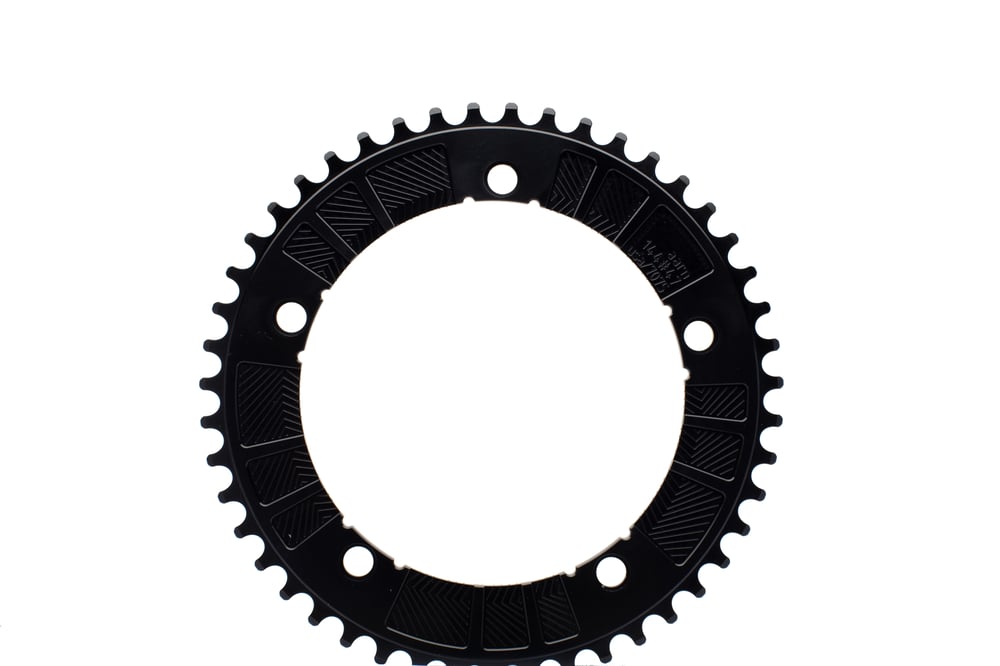 The standard in high-quality designer track bicycle chainrings since 2008, these rings feature a unique tooth profile designed for maximum engagement and minimal wear. Manufactured in California, USA, from certified 7075-T6 aluminum plate stock. These chainrings are fully CNC machined. All edges (front and rear) are machine broken with a 45-degree 0.010-in deep chamfer. Product is packaged in a custom letterpress printed envelope, and shipped USPS Priority Mail (or First Class for International orders).
Technical Details:
+Bolt Circle Diameter: 144-mm
+Number of Teeth: 47, 49, 51 (choose below)
+Supported Chain Type: 1/8-in Track/BMX
+Material: Anodized 7075-T6 Aluminum
+Finish: Black
+Packaging: Custom Letterpress Printed
International Shipping Available.