NYLAARN Bio-White "90s Ski Bum" Blend Sunglasses - Solid Gray + Purple Mirror Lens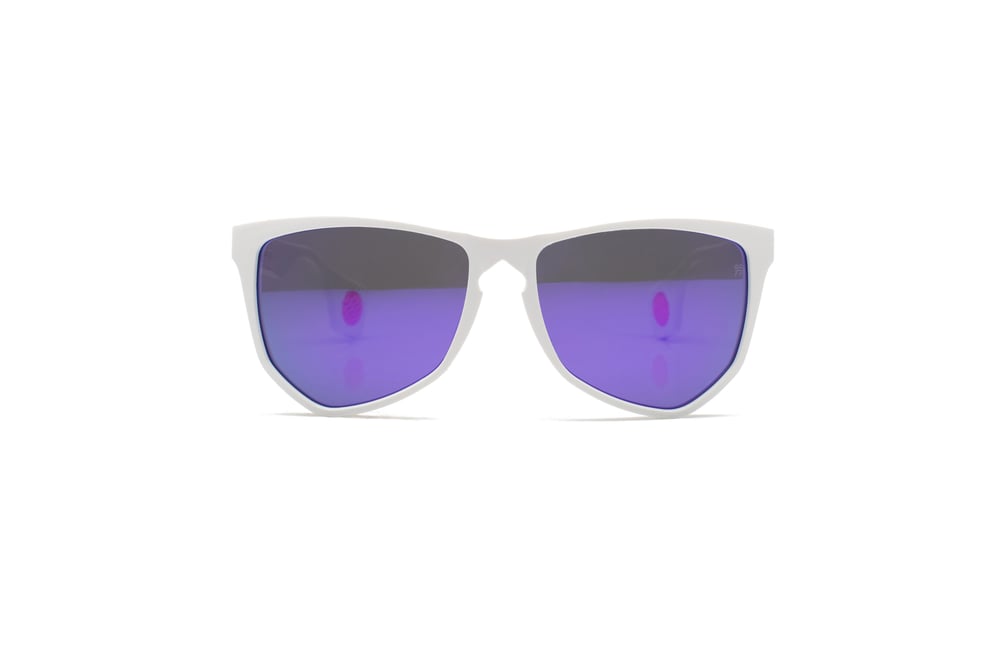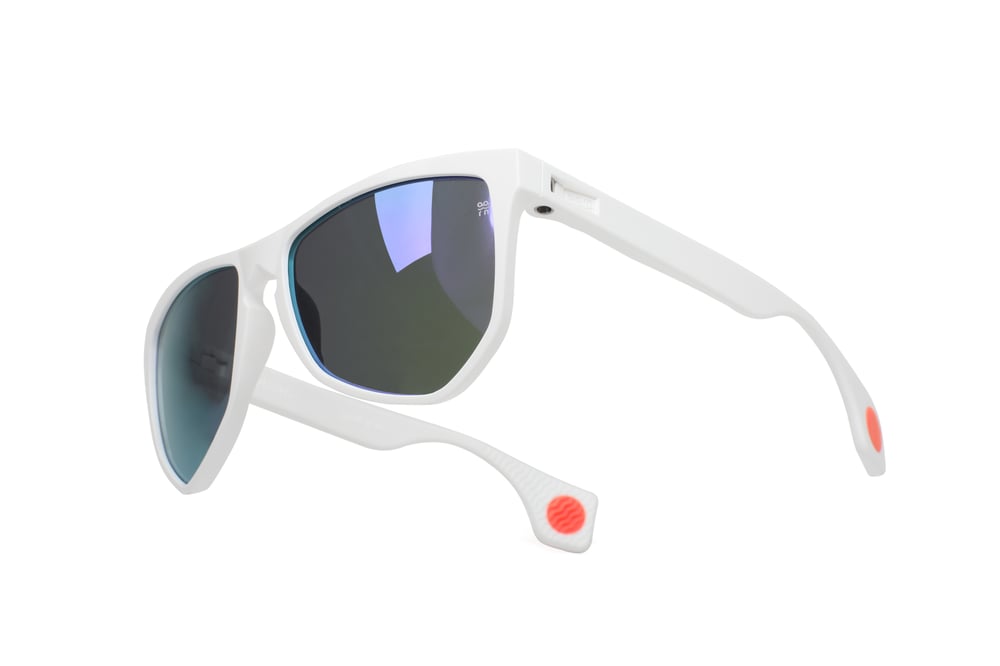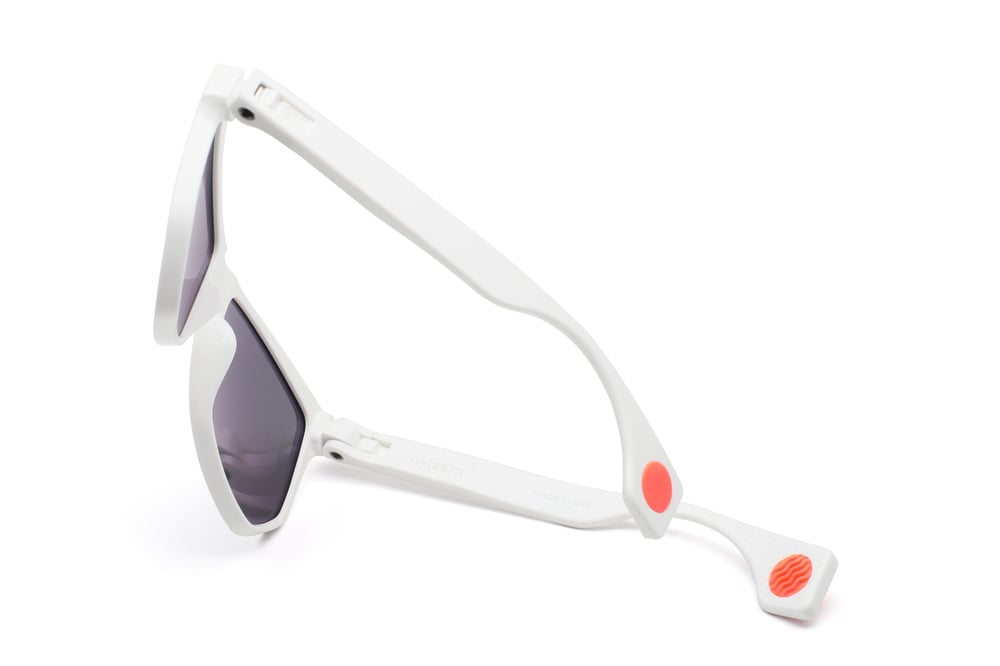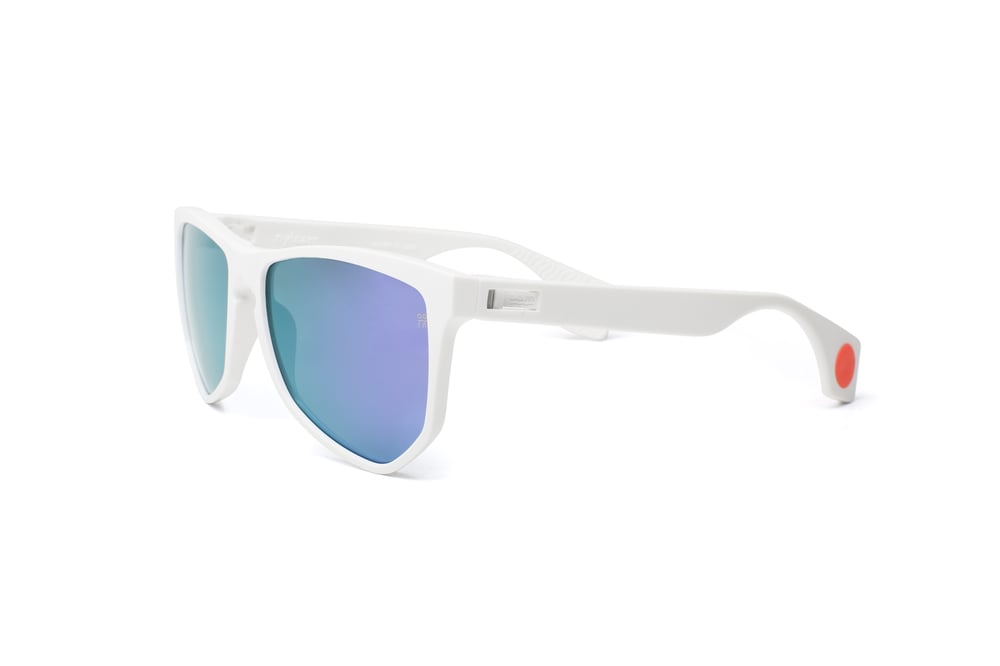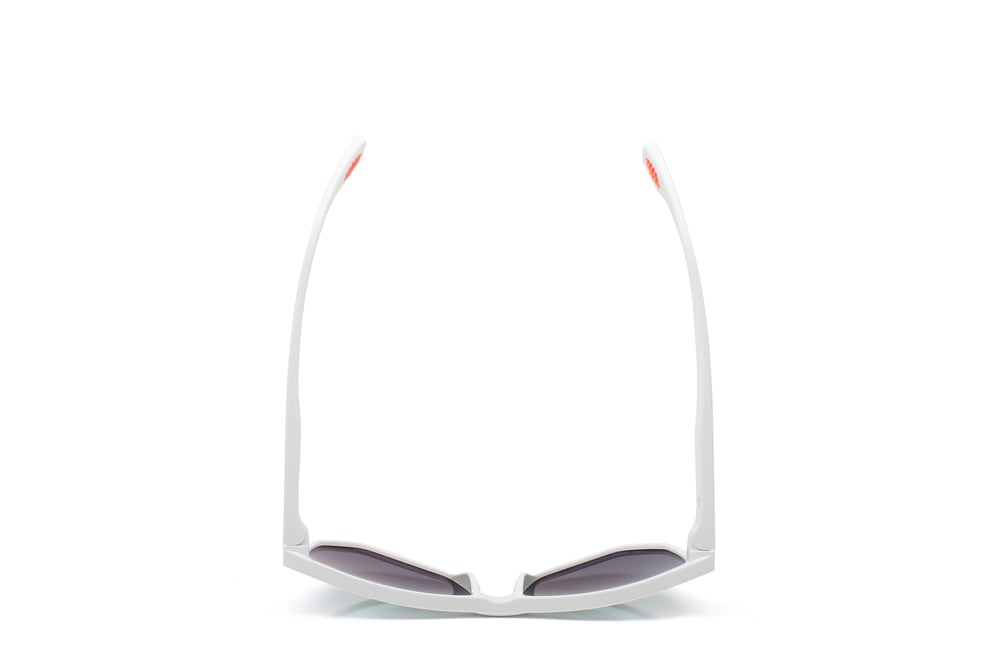 These ultra-high optical clarity Nylon lenses feature a multi-layer purple flash mirror coating with a solid gray tint (Category 3/3, VLT: 13%). Our anti-reflective coatings prevent glare on the inside surface of the lens while high-tech oleophobic coatings reduce smudging from oils, liquids, and sweat. Flexible and durable, our frame material is a hypoallergenic bio-based nylon polymer with a high-resistance to chemicals (like sunscreen), making them a perfect fit for all kinds of activities – whether you're riding, running, or teaching skiing.
Technical Details:
Lens Material: High-Clarity Nylon
Frame size: 56mm Lens, 16mm Bridge, 138mm overall width, 145mm temple length
Lens Color: Solid Gray
Coatings: Anti-Reflective and Oleophobic
ABBE: 52
VLT (Visible Light Transmission): 13%
CAT: 3/3 Gradient
Frame Material: Bio-Based* Nylon Polymer ("Nylaarn") with TPE temple tips and machined titanium screwless hinge components
Weight: 26.2g
Accessories: Hard case and microfiber cleaning cloth / pouch
*This is a high-performance engineered polymer made from renewable castor bean oil instead of fossil fuels, it is NOT compostable.


REPLACEMENT LENSES AVAILABLE HERE


About this product line:
Introducing AARN brand's "Nylaarn" Bio-Based Nylon Polymer Sunglasses, designed, engineered, and manufactured by Aaron Panone in Massachusetts, USA. These sunglasses do not come from an eyewear factory: Nylaarn sunglasses frames are made using state-of-the-art manufacturing techniques from a proprietary formulation of bio-based renewable raw materials, with less negative environmental impact than traditional crude-oil based plastics. The patent pending "post-aero" frame design is fast, lightweight, and comfortable, featuring a unique screwless titanium hinge that was developed by Aaron over the last 8 years. The temples are designed to flex and hold snugly, preventing slippage during even the most demanding of activity levels, and lenses come "fully-loaded" with deluxe features honed from over a decade of eyewear development experience - From the base material, to color enhancement, optical attributes, and premium coatings, these lenses are designed for a broad range of applications, from rigorous sports use to everyday wear. A closed-loop end-of-life recycling program ensures that this item will never end up in a landfill or on a barge to another country.
Some shareable media is located here, if you want to spread the word about this release!