s3#28b/32b/38/44 "acid contrast" 1x Direct Mount 12-Speed Chainring (DM//28/32/38/44-Tooth)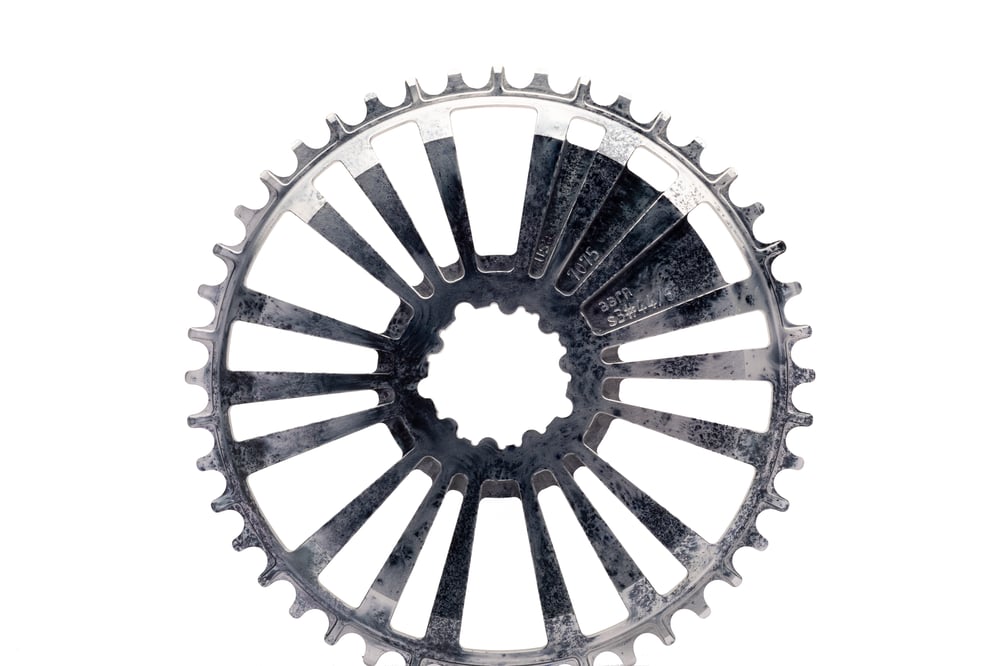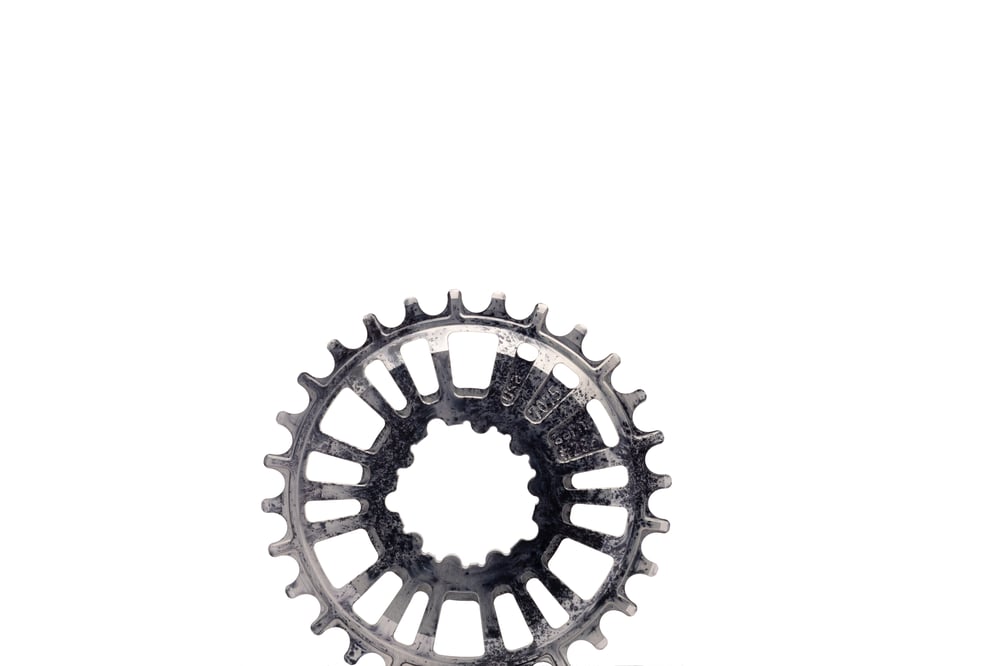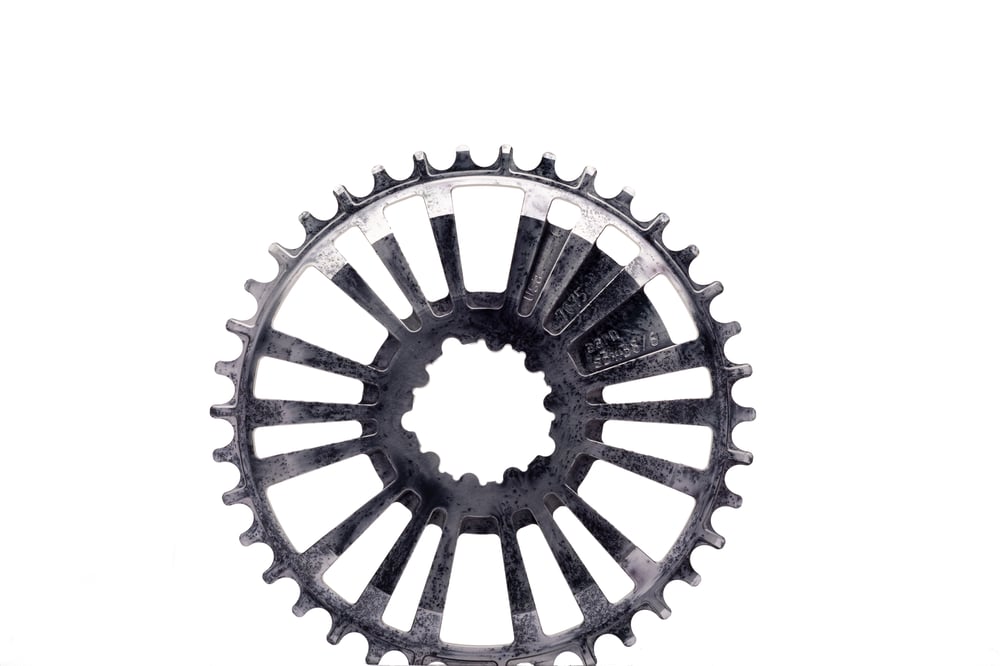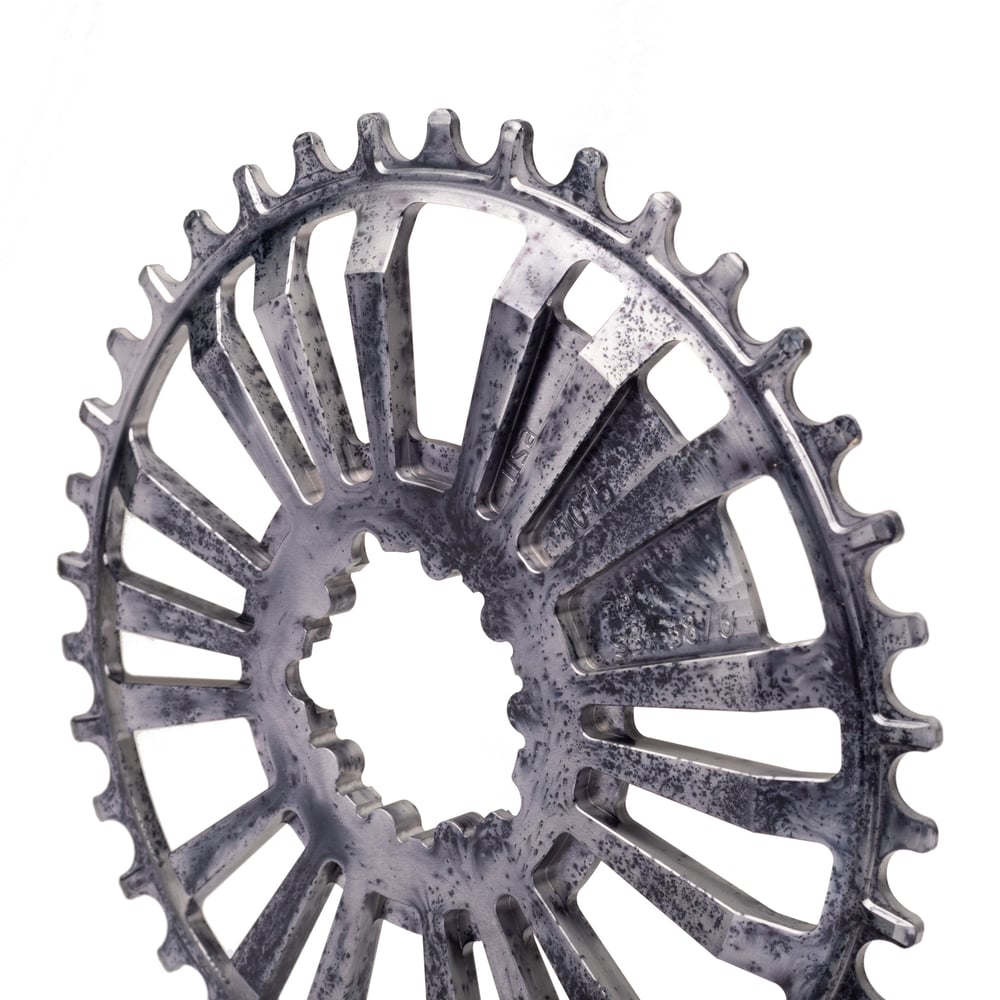 Built on the same technology as the classic 144#n track bicycle chainrings, these 1x direct-mount 12-speed rings feature a unique tooth profile designed for maximum engagement and minimal wear. The double-chamfer wide teeth provide quiet and smooth tooth re-engagement at maximum chainline angle, and the beveled transition out of the narrow pocket promotes dirt clearance in the toughest conditions. Manufactured in Washington, USA, from certified 7075-T6 aluminum plate stock. These chainrings are fully CNC machined. All edges (front and rear) are machine broken with a 45-degree 0.010-in deep chamfer. Product is packaged in a custom letterpress printed envelope, and shipped USPS Priority Mail (or First Class for International orders).
Technical Details:
+Bolt Circle Diameter: Direct Mount SR4M GXP/GX/DUB/ETC (3 bolt)
+Number of Teeth: 28 (boost 3mm offset), 32 (boost 3mm offset), 38 (road/gravel 6mm offset), 44 (road/gravel 6mm offset)
+Supported Chain Type: Up to 12-speed (1x9 through 1x12), not for use on double or triple chainring set-ups.
+Chainline Offset: 3mm/boost and 6mm/road depending on tooth count
+Material: Anodized 7075-T6 Aluminum
+Finish: Black and Clear Anodize with Acid Washed Application
International Shipping Available. Email for expedited options.
Some shareable media is located here, if you want to spread the word about this release!